The nose is central and of paramount importance in creating a beautiful face. When it's the right size in width and projection, there is a better blending of all the facial elements. It is the balance of all the facial elements that creates a beautiful face.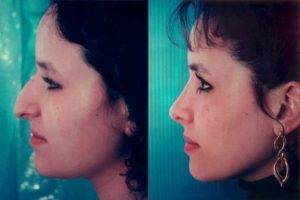 A rhinoplasty, or nose job, is a surgical procedure used to enhance the aesthetic form and to correct or restore the functions of the nose. Dr. Levine may perform a rhinoplasty to resolve nasal trauma, or to correct congenital defects, breathing problems, and previous poor rhinoplasty results. Every year, over a half a million people consult a facial plastic surgeon to improve the appearance of their noses. Nose surgery is something that can have profound effects on your life.
There is no better time to than now. If you believe a rhinoplasty can improve your appearance, breathing, or general happiness, do not hesitate to contact Dr. Levine today. He has 20+ years of experience, and his results speak for themselves.  Click below to schedule your free consultation, or call us at (845) 358-1700.